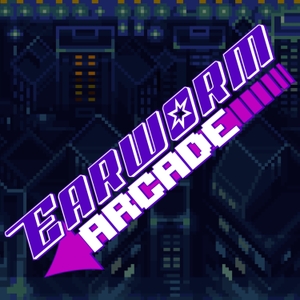 Peripherals (With JMac from LifeBeginsAt8Bit)
04.08.2021 - By Earworm Arcade
It's the second ever episode of Earworm Arcade!
MadHatter joins forces with JMac, a former coworker and fellow retro game expert from the LifeBeginsAt8Bit project. He knows plenty about games with fun and awkward peripherals and equipment.
Listen in as they play music from those awesome titles and nostalgically geek out over their favorite games from back in the day, including classics from powerhouse studios like Konami and Nintendo.
Music featured in this episode:
Duck Hunt - Game Start
Battle Clash - Baron
Mario Paint - Music Maker 3
Prop Cycle - Solitar
Super Hang-On (Arcade Version) - Name Entry
BS-X - The Story of the Town Whose Name Was Stolen - Character Creation
Lethal Enforcers (Arcade Version) - As Long as You Live
Revolution X (Arcade Version) - Amazon
Sega Channel - Adventure Zone
Silent Scope - Peeping Tom (Looking at Life Up Girls)
Dance Dance Revolution 3rd Mix - Naoki - Dynamite Rave
Mario Artist - Paint Studio - Paint (BGM 2)
Area 51 (Arcade Version) - Spaceship
Gyromite - Stage (Game B)
Donkey Konga - Menu
Sound Blaster Pro JukeBox - Reggae 2
Bound High - Stage 2 (Adventure of Chalvo)
Game Boy Camera - Run! Run! Run!
Space Shadow - BGM 1
Lucky & Wild - Ride on Tonight (Ending)
---
Send in a voice message: https://anchor.fm/earwormarcade/message