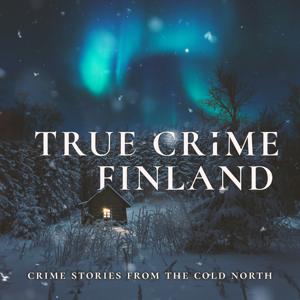 In 1991, the body of a young woman was found floating in a bay. It seemed like her case would be left unsolved until another body was discovered years later.
This case was a listener suggestion – thank you Johanna for the request.
We are putting together a true crime event for the first time here in Finland. It will take place in Hanasaari, Helsinki, on the 15th of August this year, 2019. I would be so happy to see you there! Please go to: www.truecrimeevents.fi for tickets and more information.
I will also be going to the True Crime Podcast Festival in Chicago this summer as a registered podcaster. For more information and tickets, please visit www.tcpf2019.com
Podcast promo for this week: The Rise of King Asilas
If you are able to and would like to help me with the costs of this podcast, you can do that on Patreon where you can donate as little as two dollars a month and in return, get exclusive access to ad-free episodes, scripts, bonus episodes on various topics and other nice rewards. Visit the page at https://www.patreon.com/truecrimefinland
Art is by Mark Pernia
Music is "Night" by VVSMUSIC
My art store: https://society6.com/minnanen
Podcast swag store: https://www.redbubble.com/people/tc-finland/shop?asc=u
Email: [email protected]
Website: https://truecrimefinland.squarespace.com  
Facebook group: https://www.facebook.com/groups/507039419636994/  
Twitter: tc_finland
Are you interested in advertising on this podcast? Find out more at https://www.advertisecast.com/TrueCrimeFinland