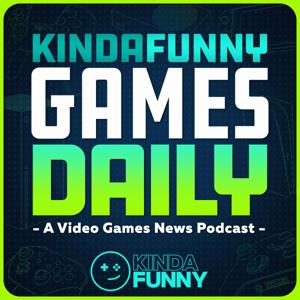 Greg and Tim talk about Call of Duty's importance in console sales, what to expect for the upcoming Pokemon Presents stream, and PlayStation retiring a PS5 feature.
Time Stamps -
00:00:00 - Start
00:09:59 - Housekeeping
August's Patreon Platinum Item has been revealed! - Designed and concepted by @PhillJWoodward!
https://twitter.com/KindaFunnyVids/status/1554147511396433923
A new Kinda Funny Xcast went up over the weekend! The boys talk about whether or not the console wars are finally OVER. That's up right now on Youtube.com/KindaFunnyGames and on podcast services around the globe.
The Roper Report  -
00:12:17 - Sony says Microsoft's ownership of Call of Duty could influence console buyers in the future
00:22:55 - We're getting a Pokemon Presents livestream this week!
00:28:09 - Sony Is Retiring Accolades, a PS5 Launch Feature
00:36:32 - Ad
00:38:15 - Dr. Disrespect reveals first gameplay demo for his FPS 'Deadrop'
00:46:18 - PlayStation announces Evo 2022 live show and teases 'exciting reveals' this week
00:53:24 - Riot's Project L is going to be free-to-play
00:56:46 - Out today
00:59:37 - You're Wrong
Tomorrow's Hosts: Greg & Bless