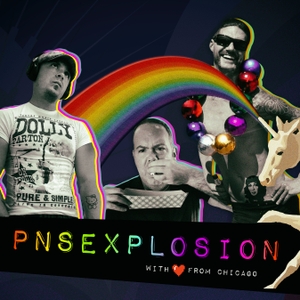 Hiyeee PNSexploder's!
Hope you had a fantastic day!
It's been too long (and this episode proves it) — naw, it's all good. Hope you all enjoy and stick with us while we try to get N'Sync better about pooping out shows more consistently.
AND a huge Spankx® to Joe Kinosian for providing us with pizza and booze in an effort to light a fire under our butts and record!
Mucho love,
~PNS