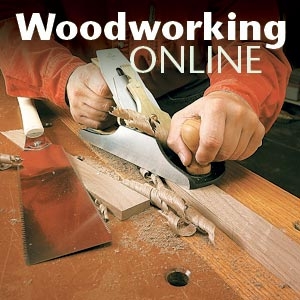 When it comes right down to it, most cabinets are just boxes made out of plywood. Add a drawer and a slab door and you've got utilitarian storage for a garage or workshop. But if you're building cabinets for your kitchen or bath, chances are you'll want something sturdy that also looks good. That's when you'll want to build a door using frame and raised panel construction.
So get out the router table, during this week's Woodsmith Woodworking Seminar podcast, Joel Hess shows you how to build a frame and raised panel door using three highly specialized router bits.
After the podcast is finished, stop by the Woodsmith Podcast Store. You'll find links to project plans, the seminar guide, and a few of the tools and accessories that Joel used during the seminar.