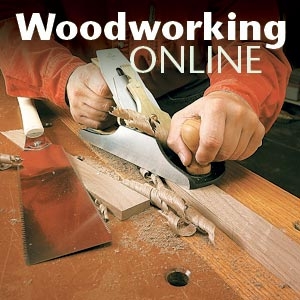 Bringing home and setting up a new tool, especially one that gets used as often as the table saw, provides the average woodworker with several opportunities to CYOM.
Don't know what CYOM means? Well, let's just say that we've all done it at one time or another. Since few stationary power tools are shipped completely set up and ready to use right out of the crate, the first thing you're likely to do is CYOM — "Consult Your Owner's Manual."
The owner's manual will help you with several things, like removing backlash from the raising and tilt mechanisms and adjusting the trunnion. But there are lots of tune up tips that are left to the imagination (or aren't required until after you've used the saw for several weeks). That's where Craig Ruegsegger can help.
He's put together quite a few quick and simple tune up techniques that will vastly improve the quality of the cuts you'll make with your table saw. These tips and techniques are the subject of this weeks Woodsmith Woodworking Seminar Podcast: Tuning Up Your Table Saw for Perfect Cuts.
During the seminar, Craig makes a few references to the seminar guide or handout. This guide is full of great information, including a couple of articles from ShopNotes magazine. The cost is only $4.95 and the 9-page guide can be downloaded and printed right from your computer.