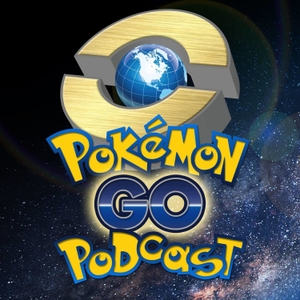 Pokémon GO Podcast Ep 224 (updated) – "I am now 'in your bedroom'; let's trade"
11.15.2020 - By Pokemon Go Podcast
The title is brought to you by Joseph_Ard
Welcome to Pokémon GO Podcast! Charles and Joe are back with an amazing episode. Niantic is testing the waters with some new features including an XP rebalance and remote trading. We'll have to wait for more information about the XP rebalance, but the remote trading is only 10km or 6.2 miles. That distance seems like it would be rather underwhelming for most players. Reaching level 10 in PvP appears to only require 65 wins, which doesn't seem nearly as daunting as before. Will Joe and Charles actually start doing PvP? Only time will tell. You can now earn mega candy by walking your buddies, but will that be enough to fix the issues with mega-evolutions? We are unconvinced it will be. All of that incredible content, and of course YOUR feedback and comments!
Thanks to our awesome Patrons we will keep producing and improving the Pokémon GO Podcast. With your help everyone "catch 'em all," and you can start by going to giantsizeteamup.com/support/ and growing your community! We thank you all, for your support, and we hope you can help us serve you better as the show continues to grow and evolve.
Thanks to ALL of our awesome listeners, especially our Patrons.  Due to their generous Patronage, we will continue building this great community!
[Discussion] What is your fondest Pokémon memory?
That pikachu libre is now in reach for us!
New tests coming soon for select Trainers - Pokémon GO
City Spotlight: Rediscover your city with your Buddy Pokémon!
Limited-time test: Trade range increased until Monday, November 16, 2020, at 10:00 a.m. PST (GMT −8)
New info? Rocket grunts (at least the balloon ones) now give 15 balls when you beat them.
[Bug] Niantic is asking $751.00NZD for the City Spotlight Ticket through Apple Pay
[Infographic] Buddy now earns mega candy
Verizon Event Results
Follow Pokémon GO Podcast on Facebook, Twitter, Twitch, Reddit, YouTube, and PokémonGoPodcast.com
Hosts: Charles McFall and Joseph Ard
---
Send in a voice message: https://anchor.fm/pokemongopodcast/message
Support this podcast: https://anchor.fm/pokemongopodcast/support