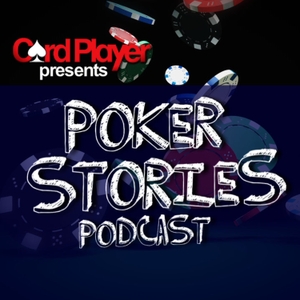 Benny Glaser didn't earn his first cash at the World Series of Poker until 2015, but the Southampton, England pro has been able to accomplish a lot in his limited time on the felt. The 31-year-old part-time musician has won three WSOP bracelets during his short career, which is enough to make him the UK's most decorated player at the annual summer series.
Glaser's first title came in 2015 in the $1,500 2-7 Triple Draw event, where he earned $136,215. A year later, he went back to back in Omaha eight-or-better events, taking down the $1,500 buy-in for $244,103, and the $10,000 Championship buy-in for $407,194. In the years since, he's also made final tables at the €25,000 WSOP Europe Mixed Games Championship and the $50,000 WSOP Poker Players Championship, and finished runner-up in the $10,000 Stud eight-or-better Championship. The mixed-games specialist has also been very successful online, winning five SCOOP (Spring Championship of Online Poker) and three WCOOP (World Championship of Online Poker) titles on PokerStars.
Highlights from this interview include his first love of music, embarrassing band names, being introduced to poker by his father, the gradual process of turning pro, bricking his first summer in Las Vegas, why he excels at Omaha eight-or-better, being England's top winner at WSOP, close calls, trying to find mixed-game action, $1,000-$2,000 in Bobby's Room, his short-lived career as a paper boy, how poker ruined speed dating, and learning new poker variations like badugaha.