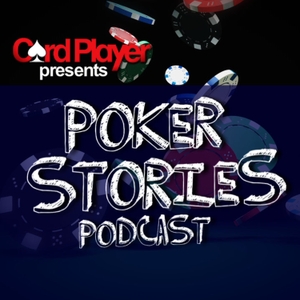 Julien Martini is just 27 and has only been grinding the tournament circuit for a few years, but during that stretch he has been red hot, winning more than $4.5 million. It's enough to already place him in France's all-time tournament earnings top 10. Nearly $3 million of those cashes came in January of this year when he finished runner-up in the $25,000 buy-in PokerStars Players Championship. Martini also has a win at the Poker Masters, and recently made the final table in the World Series of Poker Europe main event.
However, the greatest score of Martini's short career came in 2018 at the WSOP in Las Vegas. The former handball standout navigated his way through a field of 911 players in the $1,500 Omaha eight-or-better event, winning his first bracelet, and the $239,711 first-place prize. Although the payout wasn't a personal best, he also managed to land a date with his heads-up opponent, mixed-game specialist Kate Hoang. Martini and Hoang got married in September, in one of the best off-the-felt stories of the year.
Highlights from this interview includes one bad jump out of 100,000, an unwise decision to turn pro at 18, going broke and starting a real job, learning life lessons while selling door-to-door, the joy of being your own boss, being an early GTO advocate, why he's not really a tournament pro, gifting his bracelet to his father, finding love at the poker table, what Americans think of the police, France's top five players, the player he couldn't quit in a 42-hour session, losing to a one-outer for a $260k pot, rewarding yourself with expensive watches, last name jokes and a love for red wine, underground cash games in Taipei, bricking an entire WSOP, Ryan Gosling's looks, $25k flips, running from robbers, and why he prefers cats to dogs.