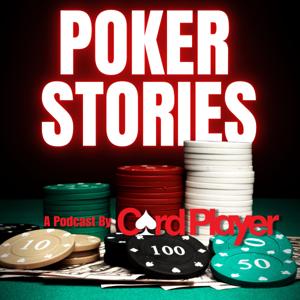 Poker Stories
By Card Player Media
What's Poker Stories about?
Card Player, The Poker Authority, is an industry-leading publication and web portal specializing in poker media, strategy and tournament coverage.
Poker Stories is a long-form audio series that features casual interviews with some of the game's best players and personalities. Each episode highlights a well-known member of the poker world and dives deep into their favorite tales both on and off the felt.