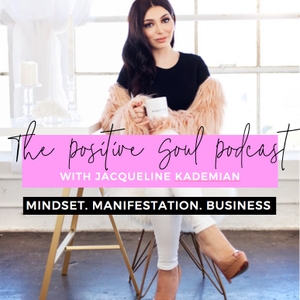 Positive Soul
By Jacqueline
What's Positive Soul about?
Welcome to the Positive Soul podcast, your go-to space for all things relationships, love, confidence, spirituality + more. This podcast is a must listen for any babe who wants to improve her relationships, with herself and with others.
It's hosted by Jacqueline, the creator of Positive Soul + a Licensed Marriage & Family Therapist. Sharing her personal transformation stories + professional expertise, you'll be filled with positivity, inspiration and food for your soul.
Visit me on my website - positivesoul.net
Instagram - positive___soul
XO <3