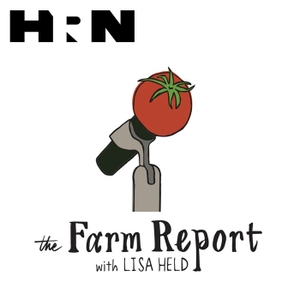 Presenting Behind the Label with American Humane
07.08.2020 - By The Farm Report
This week we're presenting the first episode of Behind the Label with American Humane, a new series from Heritage Radio Network. Behind the Label with American Humane takes listeners from the grocery store aisle to the farm – explaining what it means for broiler chickens at Springer Mountain Farms, and all animals, to be raised humanely. Dr. Robin Ganzert, president and CEO of American Humane, the country's first national welfare organization, chats with Lisa Held, a seasoned agriculture reporter, about humane standards on the farm. Together, they bring together scientists and welfare experts to answer questions on the science behind welfare standards, the farm auditing process, and how humane food arrives at a grocery store near you.
In March, HRN began producing all of our 35 weekly shows from our homes all around the country. It was hard work stepping away from our little recording studio, but we know that you rely on HRN to share resources and important stories from the world of food each week. It's been a tough year for all of us, but right now HRN is asking for your help. Every dollar that listeners give to HRN provides essential support to keep our mics on. We've got some fresh new thank you gifts available, like our limited edition bandanas.
Keep The Farm Report on the air: become an HRN Member today! Go to heritageradionetwork.org/donate.