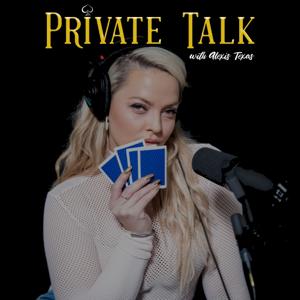 Private Talk With Alexis Texas
By Fred Frenchy
What's Private Talk With Alexis Texas about?
'Private Talk With Alexis Texas' is an alternative lifestyle interview talk show and podcast series hosted by the infamous former Adult movie star, Alexis Texas.
This podcast is covering topics ranging from life, health, career - to relationships, money and of course sex. It is considered the "safest place to be yourself". Guests include international celebrities, athletes, media personalities, entertainers and influencers from diverse industries, and their intimate conversations will stream to her audience of over 13 million fans.
Every Wednesday 7PM PST