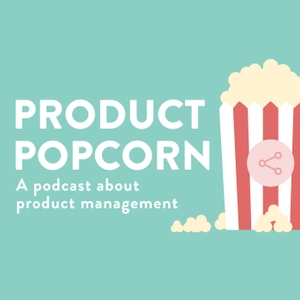 Product Popcorn - A Product Management & Technology Podcast
By Product Popcorn
What's Product Popcorn - A Product Management & Technology Podcast about?
Join Kimberly and Adam as we crack jokes and talk technology & product management.
We discuss tech topics relevant to product managers... and probably also talk about *exactly when* robots are going to take over the world. (I'm talking Westworld style, people! It's only a matter of time...)
This podcast is *popcorn* - We're here to entertain, not to get too serious, although you'll definitely learn something important if you work in tech - and relevant to product management.