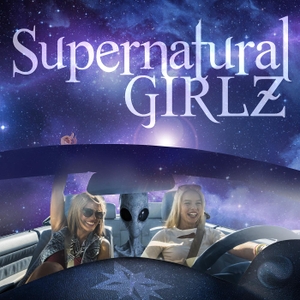 Punk Rock & UFOs, Stranger than Fiction with Mike Damante
09.09.2020 - By Supernatural Girlz
Mythological gods. Dragons. Magicians. Inter-dimensional beings. UFOs. Goblins. Secret government programs. Psychic abilities. These can't be real?
Or can they? Mike Damante offers insights and exclusive interviews from academia, journalism, television and film, pop culture, science, and UFO studies like Tom DeLonge, Leslie Kean, Kevin Day, Sean Cahill, Jeffrey Kripal, Peter Levenda, David Marquez (DC Comics), Rick Strassman, Diana Pasulka, and others.  
Mike  is the author of the books "Punk rock and UFOs: True Believers" and "Punk Rock and UFOs: Cryptozoology Meets Anarchy." Damante worked for the Houston Chronicle as a copy editor, writer, reporter and web producer. He currently produces their "MIKED" music blog and has interviewed bands and musicians like Bad Religion, blink-182, Taking Back Sunday, Tom DeLonge, Tegan and Sara, Aerosmith, B.o.B and countless others. He currently teaches Journalism and English in Houston, TX.