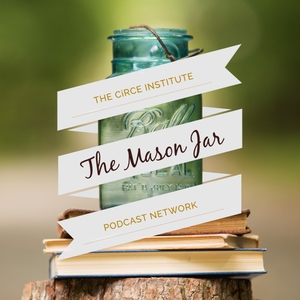 Q&A Episode: April 2018 (The Rapid Fire Edition)
04.19.2018 - By The Mason Jar
In this episode of The Mason Jar Q&A;, Cindy answers listener questions. Topics include poems for little boys to memorize, favorite journals and art supplies, great baseball books, getting started with Shakespeare, moving from narration to writing more intentionally, homeschooling while pregnant, combining kids in Ambleside online, and how to determine which of the many amazing ideas out there are best for your situation and family.
Don't forget to join the Mere Motherhood Facebook group and to subscribe to the Mason Jar feed wherever you get your podcasts!
Resources Mentioned: 101 Famous Poems by Roy J. CookBarrel PencilsPrismacolor WatercolorsPrima WatercolorsGreenleaf Press sketchbook/journalThe Science of Hitting by Ted WilliamsChildhood of Famous Americans seriesThe Brothers K by David James DuncanA Midsummer's Night DreamThe TempestThe Taming of the ShrewThe Merchant of VeniceTales from Shakespeare by Charles and Mary LambBeautiful Stories from Shakespeare by Edith NesbitThe Tempest by Marianna MayerShakespeare: The Animated TalesLTWKnow and Tell by Karen GlassAmbleside spine books: This Country of Ours, Island Story, English Literature for Boys and Girls
See acast.com/privacy for privacy and opt-out information.