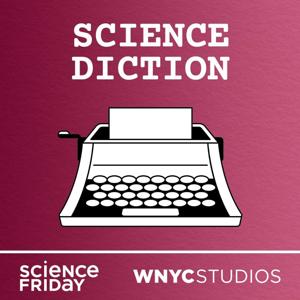 Quarantine has been on many of our minds lately. The phrases "shelter in place" and "self-quarantine" have filled up our news, social media, and conversations since the first inklings of the coronavirus pandemic. But this is far from the first time cities and countries have used the practice of physical separation to battle the spread of disease. 
You might think of Mary Mallon, who many know as "Typhoid Mary." In the early 1900s, she spent nearly 30 years  in a cottage on a small island in New York City's East River, all to prevent her from infecting others. But we've been using quarantine for millennia—well before we even understood germs existed and that they can be transmitted from person-to-person. And the origin of the word stretches all the way back to the mid-14th century, when Europe was swept by one of the biggest losses of human life in history: the Black Death.
Want to stay up to speed with Science Diction? Sign up for our newsletter.
Guest:
Alexander More is a historian at Harvard University and Long Island University in Brooklyn, New York. Follow him on Twitter and Instagram.
Footnotes And Further Reading: 
Special thanks to Alexander More, Judith Walzer Leavitt, and Karl Appuhn.
If you want to learn more about Mary Mallon, we recommend Judith's book, Typhoid Mary: Captive to the Public's Health.
Credits:
Science Diction is hosted and produced by Johanna Mayer. Our producer and editor is Elah Feder. We had additional story editing from Nathan Tobey, and fact checking help from Michelle Harris. Our composer is Daniel Peterschmidt. Charles Bergquist played the part of George Soper.