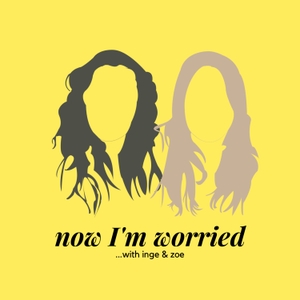 Here we are, 3 weeks into January and we're feeling bit...meh. So are you listeners too apparently. We have lots of worries sent in this week, so many so that we are taking this thing to bonus town! As of next week you'll be getting two episodes a week from us, thank you so much for investing your time and ears in our little convos between ourselves!
This week Inge puts Zoë's fears of being into true crime to one side with such an obvious reason. It also contains our first every beeped out word - it wasn't a swear word Zoë just hates it.
Also, we talk about smear tests, tilted uteruses (uteri?) and periods - if that grosses you out get over yourself.
So many worries means you guessed it... our bucket is empty - want to add yours?
Email the podcast: [email protected]
Enter the worry amnesty: https://forms.gle/neGzYPCJnpMcxrrw9
-----------------------
Welcome to Now I'm Worried, the podcast where we discuss your worries and throw them into our worry bin, never to be worried about again
We are presented with SO MUCH information on a daily basis, it's no wonder we don't know what we should or shouldn't be doing.
We are Inge and Zoë, two un-woke friends in their 30s, wanting to live a better life through questioning things that we are told and working our between us what we should and shouldn't be worried about.
Find us on Instagram: @nowimworried @inge.hunter @zoerdew Support this show http://supporter.acast.com/now-im-worried. See acast.com/privacy for privacy and opt-out information.