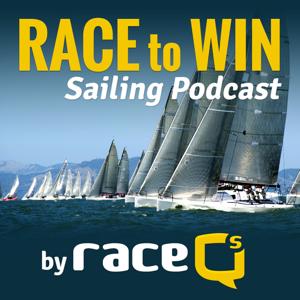 Race to Win Sailing Podcast
By raceQs.com
What's Race to Win Sailing Podcast about?
Get ready to experience the excitement of sailboat racing from home with this educational podcast series, based on raceQs' innovative 3D regatta replays. Watch interviews with expert sailors, learn new techniques, and learn how you can Race to Win at your next regatta.
Podcasters analyze raceQs' 3D regatta replays and review racing tactics, rules, and winning strategies for all levels. The race replays used in this podcast are created using raceQs' free smart phone app.
Do you have something to say about your last race? Are you an expert on the Rules? We invite all sailors to download the raceQs app and send us a link to your favorite race replay moments. We might interview your for our next episode!