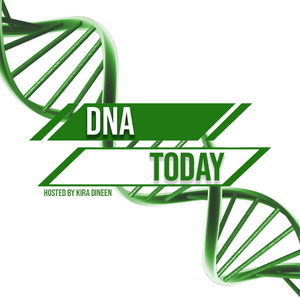 Rafi Mendelsohn is the Director of Public Relations and Social Media at MyHeritage. MyHeritage is the largest family history and DNA company that helps consumers to discover their ethnic origins and find new relatives. Their new pro bono initiative, DNA Quest, is currently helping adoptees and their birth families reunite through genetic testing, which we explore in this podcast episode. This offer is only available through the end of April 2018! Apply today for one of 15,000 free DNA kits. Learn more on MyHeritage's blog. 
On This Episode We Discuss:
How the project started
Who is eligible and how to apply for this free testing
What is required for the testing
The timeline of the project
The number of people who find their biological relatives through MyHeritage
Information provided in the MyHeritage results
New updates and innovations from My Heritage
Don't forget that April 25th is DNA Day! Check out my episode all about the history of the day and other fun facts.
Stay tuned for the next new episode of DNA Today on May 4th, 2018 where I will be interviewing patient advocate Irina Brook about her BRCA2 mutation and hereditary breast cancer.
New episodes are released on the first and third Fridays of the month. See what else I am up to on Twitter, Instagram, Facebook and iTunes. Questions/inquiries can be sent to info@DNApodcast.com.