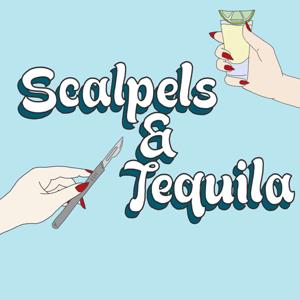 Happy New Year! 2022 is here and so is Seaon 2!  We wanted to do something a little special this round and had a go at recording in the same room - damn we were cute. 
Is your new years resolution to air that dirty laundry and come clean on some secrets? No? 
Well the team at Grey Sloan certainly gave it a go.  This episode is the aftermath of the finale of Season 1. Webber assigns George to be his super secret spy for the day - his eyes and ears - what will he uncover?  Christina finally confides in Mare at Joe's Bar. Joe collapses and they run to his aid - Alex is very upset by the news - Ayla is upset by the flipped shot glasses. Addison is POWERFUL and requests the service of Meredith for the day. Derek's confessions fall on deaf ears.  This is a pivotal episode where Greys Anatomy changes language and introduces "My Person" to zeitgeist and we have never been the same. 
Contact us at 
[email protected]
or on socal media at @scalpelsandtequilapodcast
@missthayes and @ms_ayla_azure
x
Tamzen  and Ayla 
Hosted by Tamzen Hayes and Ayla Azure
Greys Anatomy Credits
Created by Shona Rhimes
Starring 
Ellen Pompeo - Meredith Grey
Patrick Dempsy - Derek ( McDreamy) Shepard
Sandra Oh - Christina Yang
T. R. Knight - George O'Malley
Justin Chambers - Alex Karev
Katherine Heigl - Izzie Stevens
Chandra Wilson - Miranda Bailey
James Pickens Jr - Richard Webber
Iziah Washington - Preston Burke
Kate Walsh - Addison Shepard