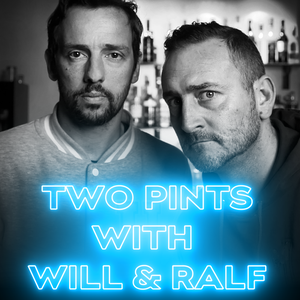 DUNK... What's that noise... oh, just Ralf falling on his feet AGAIN... the boys are back with the first podcast in a world where lockdown is easing and Ralf is back to work.... Will's brought a mate along who was just "Neil their resident magician mate" during the Two Pint's days, but is now Neil Henry the megastar magician who was on Britain's Got Talent and Neil's tricks are AMAZING!
AND we reveal the winners of the Geeky Blinders custom sneakers, from our competition in the last pod!.
Be sure to listen and give us a rating and a review, also the full video episode is live on The Viral Group facebook page at 830pm on Saturday 25th July, you need to see where Ralf is to believe it.
Thanks for listening and Lots of love
W&R;
 See acast.com/privacy for privacy and opt-out information.