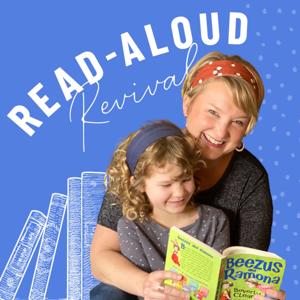 If you have a child with ADHD or dyslexia and want him/her to love reading, this episode is for you.
I'm sharing tips and tricks to help kids with ADHD enjoy reading and read-alouds in this episode of The Read-Aloud Revival.
You'll hear…
* audiobooks: help or hindrance?* what worked for one of Sarah's dyslexic kids* Sarah's go-to resource for all things related to homeschooling a child with ADHD
Books and links mentioned in the show
* RAR #73: What Your Kids Can Do While You Read Aloud (they'll probably listen better than ever)* Colleen Kessler – Raising Lifelong Learners* Everything You Need to Homeschool a Child with ADHD (Raising Lifelong Learners)* Homeschooling, Finding Joy and ADHD (Raising Lifelong Learners Podcast)* Parenting ADHD and Autism (Raising Lifelong Learners Podcast)* Homeschooling with Dyslexia
Record a question for Sarah
Listen to more RAR episodes
The following books are irresistible page-turners, all by lovely and wonderfully talented Laura Martin. Try reading a chapter or two aloud to your child, and then setting them loose to read the rest. Most of these are best for ages 10-15ish.
You might also like…
* Helping resistant readers fall in love with books* Is my child dyslexic?