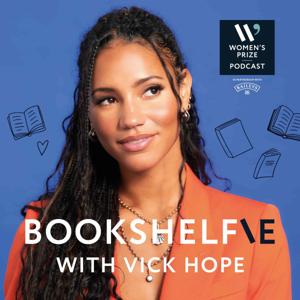 In this episode Zing Tsjeng is joined by author, journalist and host of the award-nominated podcast Sentimental Garbage - Caroline O'Donoghue, television and radio presenter, Vick Hope and journalist, host of chart topping podcast You're Booked and author of The Sisterhood – A Love Letter to the Women Who Shaped Me, Daisy Buchanan.
The theme of today's #ReadingWomen book club is identity. The panel discuss three books that explore the complexities of identity. They are the 2015 winner How to Be Both by Ali Smith, Property by Valerie Martin, the 2003 winner, and Larry's Party by Carol Shields which won the prize back in 1998.
Every fortnight, join Zing Tsjeng, editor at VICE, and inspirational guests, including Dolly Alderton, Stanley Tucci, Liv Little and Scarlett Curtis as they celebrate the best fiction written by women. They'll discuss the diverse back-catalogue of Women's Prize-winning books spanning a generation, explore the life-changing books that sit on other women's bookshelves and talk about what the future holds for women writing today. The Women's Prize for Fiction is one of the most prestigious literary awards in the world, and this series will also take you behind the scenes throughout 2020 as we explore the history of the Prize in its 25th year and gain unique access to the shortlisted authors and the 2020 Prize winner. Sit back and enjoy.
This podcast is produced by Bird Lime Media.
Hosted on Acast. See acast.com/privacy for more information.