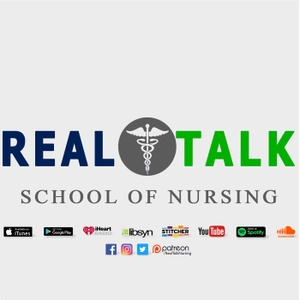 Real Talk School of Nursing
By Sasha Subrosa
What's Real Talk School of Nursing about?
The stuff they don't teach you.
We're two guys in nursing school who also work together in an emergency room. We're here to talk about about our struggles, trials and tribulations, gripes, and overall feelings about nursing school.
We encourage listener feedback and questions, as well as a voicemail as an outlet for nursing students to sound off on what is frustrating them about nursing school.