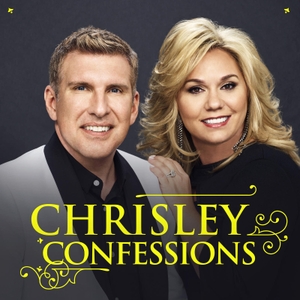 137. Relocation, Finding Peace Within Yourself, and Finding a Good Rug
06.02.2021 - By Chrisley Confessions
Todd and Julie record while on vacation, however Julie has some problems with the use of that word. Todd talks about the news regarding the resignation of the commissioner at the Georgia Department of Revenue. Todd and Julie then answer listener voicemails dealing with disrespectful in-laws, family abuse and newlywed advice
Please support the show by checking out our sponsors!
Quince: To get from 50% to 80% off top of the line clothing and home goods, PLUS free shipping, text CC to 64-000
AirMed Care: Listener of this podcast, will receive up to a $50 eGift Card with a new membership. Visit Air Med Care Network.com/chrisley and use offer code CHRISLEY.
Indeed: Get a $75 CREDIT at Indeed.com/CC