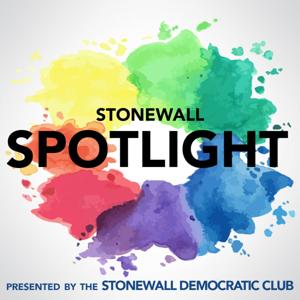 Thank you for joining us on this special episode, where we honor the infamous Ivy Bottini, who passed away February 25, 2021 at the age of 94. Ivy served as president of the Stonewall Democratic Club from 1987 to 1990 and had a hand in forward progress for our community at every turn. Her passing poetically coincided with the passage of HR 5, the Equality Act, in the House of Representatives.
One of the founding members of NOW, in 1970, Ivy became the first Lesbian purged from NOW, because of a panel discussion she organized.
From 1974 to 1978, she was a full-time entertainer and political satirist with uniquely feminist, Lesbian-based material, and appeared at Carnegie Hall with her show "The Many Faces of Woman."
Ivy served as Women's Director at LA G-L-C-S-C, co-chair of the Gay and Lesbian Police Advisory Caucus of the State Democratic Party, and on the State Committee of Aging.  She founded the LA AIDS Network, ran demonstrations and infiltrated Operation Rescue as a spy during 1988-1989.
Rest in power, Ivy.
---
Support this podcast: https://anchor.fm/stonewallspotlight/support