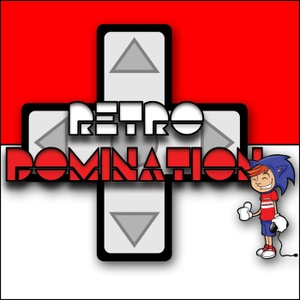 Episode 99 of the Retro Domination Podcast is here. What a awesome episode it is! We were joined by original member of the team from episode 1 to 4 Mr Paul Boost Barbara, We talk about the early days of RD and retro collecting for us all. We also catch up with Bartronica's Josh Egan as he gives us an update on the the going's on with Bartronica, Ms Bartronica and the awesome Pinball Paradise.  So lets take a trip down memory lane and put your feet up because this is a long one. Enjoy
You can find Paul at Facebook, Website and Podbean
 Where else can you find us?
Web: http://www.retrodomination.com
Facebook: http://www.facebook.com/RetroDomination
Twitter: http://twitter.com/RetroDomination
Instagram: http://www.instagram.com/retro_domination
Listen to the 'Press Play On Tape Podcast': http://pressplayontape.podbean.com/
Listen to the 'Geekdom United Podcast': http://plus3togeekdom.podbean.com/
We hope you enjoy this episode of the Retro Domination podcast! If so, please take a moment to give us a review on iTunes! Every review helps!