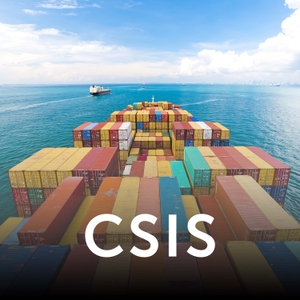 Rewriting the Rules of the Game: the USMCA and Shifting Auto Rules of Origin
04.04.2019 - By Economics - Audio

In recent decades, supply chains have become more global while bilateral and regional free trade agreements (FTA) have continued to grow in popularity. For free trade agreements to operate as intended— that is, to provide benefits to the member countries—it must be possible for goods to be identified as products of an FTA member and therefore be eligible for preferential treatment. Free trade agreements also are expected to encourage manufacturers outside the agreement's boundaries to locate production facilities within the countries party to the agreement to take advantage of the preferential treatment for goods produced there. Rules of origin codified in trade agreements play a crucial role in shaping global supply chains by setting out rules to ascertain the origin of a good.
The newly negotiated U.S.-Mexico-Canada Agreement (USMCA) demonstrates the power of rules of origin to force the many businesses that depend on the current trade agreement to alter their supply chains and business models. Join the Scholl Chair as we deliver our newest report, examining the importance of rules of origin using the new USMCA rules for the North American auto industry as a case study.
This event is made possible through the support provided by the Alcoa Foundation.