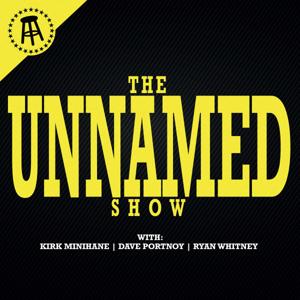 We discuss Dave's Memorial Day weekend in Montauk, the Celtics making it to the NBA Finals for the first time since 2010, and the Joc Pederson/Tommy Pham dustup. We go through listener emails. Rico Bosco joins to talk about his experience on day one with the new Barstool summer interns.
Support our sponsors:
High Noon — Real vodka, real juice, for real fans just like us
Gametime — Download the Gametime app and redeem code DPS for $20 off your first purchase (terms apply).
Zip Recruiter — Try Zip Recruiter for free at https://barstool.link/ZipRecruiterPORTNOY
Helix Sleep — For up to $200 off all mattress order and 2 free pillows go to https://barstool.link/HelixSleepDAVEYou can find every episode of this show on Apple Podcasts, Spotify or YouTube. Prime Members can listen ad-free on Amazon Music. For more, visit barstool.link/daveportnoyshow