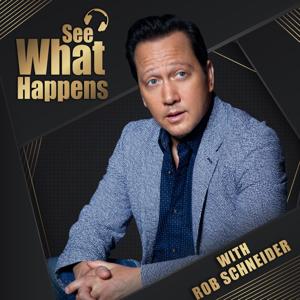 Rob Schneider's got a pulse... and a new podcast!
06.01.2019 - By See What Happens
See What Happens is a weekly podcast from husband and wife, Rob Schneider and Patricia Maya. Along with the occasional guest (everyone from the duo's Hollywood friends to their gardener), the Schneiders dissect show business, their contrasting parenting methods, jokes, good food, philosophy, and then some. Be sure to tune in each week to see what happens!