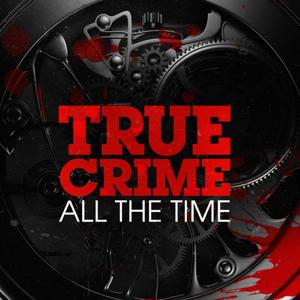 In August 2000, Pam Shelley, along with her two children, moved to Cuero, Texas with a man she had met named Ronnie Hendrick. Hendrick was both physically and verbally abusive to not only Pam but to her young daughter Kayla as well. On January 6th, 2001, Pam Shelley was shot in the head inside the home she shared with Ronnie. Ronnie and his family told the police that Pam had taken her own life. And he almost got away with murder.
Join Mike and Gibby as they discuss Ronnie Hendrick and the murder of Pam Shelley. Pam was getting ready to move back to her home state of Arkansas when she died. At first, police ruled it a suicide because of the story told by Ronnie and his family. It took 15 years, a detective that absolutely would not give up, and Pam's daughter Kayla, to finally expose the truth and bring Ronnie Hendrick to justice.
You can help support the show at patreon.com/truecrimeallthetime
Visit the show's website at truecrimeallthetime.com for contact, merchandise, and donation information
If you're going to CrimeCon 2022, please make sure you use our code TCATT when you buy your tickets and you'll save 15%.
An Emash Digital production
See Privacy Policy at https://art19.com/privacy and California Privacy Notice at https://art19.com/privacy#do-not-sell-my-info.