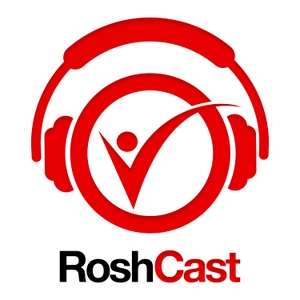 If opportunity doesn't knock, build a door.   -Milton Berle
Welcome back to Episode 14! After a short break for Jeff's honeymoon, we are back this week with more high-quality review. We have weekly episodes in the works to keep you motivated. Take note of a small change to the format this week: after each question, you will hear a one-second pause to contemplate the answer or to pause the podcast to give you even more time. We made this change in response to listener feedback; keep more feedback coming to [email protected] 
We have one more exciting change to announce this week. As you go through the Rosh Review EM question bank and you come across a difficult question or a question you think would be perfect for Roshcasting, hit the "submit feedback" button and type "Roshcast."
This will prompt the feedback to alert us, and we will work on incorporating the question as quickly as possible. Let's get started with this week's episode.
* The Hill-Sachs defect (a depression fracture of the posterolateral surface of the humeral head) is the most common complication of an anterior shoulder dislocation. It is seen in about 40% of cases.* Fight bites should be treated with orally with amoxicillin-clavulanate to cover Eikenella If the patient requires IV antibiotics, ampicillin-sulbactam, cefoxitin, or piperacillin-tazobactam can be administered.* Nursemaid's elbow can be reduced by supination followed by flexion or by hyperpronation. X-rays are not routinely required.
Now onto this week's podcast
Question 1
Which of the following signs has the greatest likelihood ratio for acute otitis media?
A. Impaired mobility of the tympanic membrane
B. Red tympanic membrane
C. Retracted tympanic membrane
D. Ruptured tympanic membrane
Teaching image
Question 2
A 4-year-old boy with hemophilia A presents to the ED after he fell from the monkey bars and struck his head on the ground. On exam, he has a large occipital hematoma and a GCS of 14. Which of the following should be administered?
A. Cryoprecipitate
B. Factor IX concentrate
C. Factor VIII concentrate
D. Recombinant human factor VIIa
Teaching image 
Question 3
A 22-year-old woman presents with lower abdominal pain and abnormal vaginal discharge for 4 days. She is sexually active with multiple partners and does not consistently use barrier contraception. She has bilateral adnexal tenderness and yellow discharge on pelvic exam. Her urine pregnancy test is negative. In addition to a 1-time dose of ceftriaxone, what is the appropriate outpatient course of antibiotics for the patient?
A. Azithromycin 1 gram PO x 1
B. Ciprofloxacin 500 mg PO BID x 14 days
C. Doxycycline 100 mg PO BID x 14 days