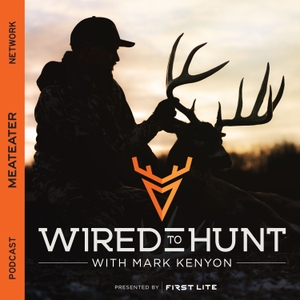 Ep. 386: Rut Hunting Public and Pressured Land with Aaron Warbritton and Greg Clements
11.05.2020 - By Wired To Hunt Podcast
Today on the show I'm joined byAaron Warbritton and Greg Clements of The Hunting Public for an absolute masterclass on hunting public land, or heavily pressured private, during the rut.
Topics discussed:
My Ohio public land hunt
Dan's take-aways from his hunt in Michigan
Dan's pre-rut hunts and the first half of my hunt for Tran
How is hunting the rut different on public land?
The traditional rut approach VS aggressive THP style
Pinch points that work on public
How to find overlooked public land
How scouting during the rut is different
Tips for calling and decoying on public land 
Thermal hubs
Doe bedding VS buck bedding during the rut
How to know when to set up and wait VS keep scouting
Stand selection advice
Connect with Mark Kenyon and MeatEater
Mark Kenyon on Instagram , Twitter , and Facebook
MeatEater on Instagram, Facebook, Twitter, and Youtube
Shop MeatEater Merch
See omnystudio.com/listener for privacy information.