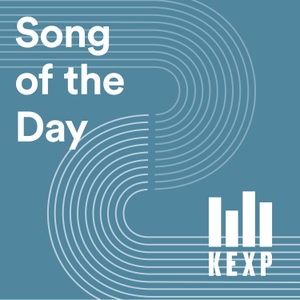 Sampa the Great - Time's Up (Remix) feat. Junglepussy
11.30.2020 - By Song of the Day
Sampa The Great - "Time's Up (Remix) feat. Junglepussy," a 2020 single on Ninja Tune.
While music can be healing, oftentimes the industry is quite the opposite. As Sampa The Great (aka Sampa Tembo) addresses on "Time's Up," it can be even more perilous for Black artists working against systemic racism within the industry. 
"'Time's Up' is a track that was made to reflect a conversation between two young Black artists about the Australian music industry," Tembo said in a statement upon the song's release in 2019. "With the current atmosphere it's an important time to address systemic racism within the music industry, especially as it slowly rebuilds.
She continues, "Allyship should never be performative and as we continue past blackout day, all music orgs/labels should be put to task in bringing forward their initiatives for real change within their industry."
A year after the song's release, Tembo is continuing to open up the conversation and giving the song new life with a remix competition, encouraging Black women and non-binary artists to hop on the track and share their own experiences. She set things off with this remix featuring New York rapper Junglepussy, who calls out bluntly that there are people "making money off our pain, it must be the protocol." It's the ideal complement to Tembo's original verse, speaking her truth on how female rappers are often grouped together and rising above expectations and outdated norms. 
In conjunction with KEXP's upcoming Music Heals: Mental Health, we're asking Song of the Day artists to spotlight a different organization. Tembo has chosen Pola Psychology. Tembo and Pola Psychology have partnered together with the goal of ensuring African youth have access to safe, appropriate, and responsive mental health care. 
"At a time when it is needed the most, this is not just about raising the much needed funds, but also about letting my friends and the wider African and black community know that this service exists," Tembo says on the organizations website. Their current goal is to raise $20,000 to pay for a year of therapy for 16 African youth.
Learn more about Pola Psychology here.
Donations are accepted here.
Read the full post on KEXP.org
Support the show: https://www.kexp.org/donate
See omnystudio.com/listener for privacy information.