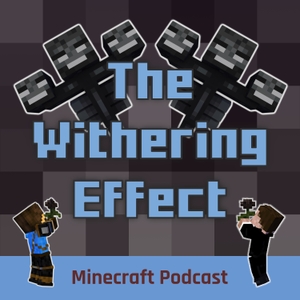 In this episode, DuDs and Jimbo discuss snapshot, 21w19a, for Minecraft 1.17, which removes unfinished items (Sculk Sensor, Bundles, and Candles) from the creative inventory along with their (Bundles and Candles) crafting recipes. Plus, the snapshot also updates the game to Java 16 and increases the maximum length of item names in the anvil UI from 35 to 50 characters. Also, DuDs and Jimbo explain what they like and don't like about the decision to split the Caves and Cliffs update into 1.17 and 1.18, and we have an update on The Bet from last week.
Minecraft 1.17 Snapshot 21w19a: https://minecraft.net/en-us/article/minecraft-snapshot-21w19a
Kingbdogz tweet: https://twitter.com/kingbdogz/status/1392787549698076673
Xilefian tweet: https://twitter.com/Xilefian/status/1392119030853603331
Apologies for the reduced editing quality of this episode, real-life got in the way of the editing process and we needed to get this episode out to you as soon as possible.
Thank you to our Milk level Patrons: aubni, ChiefBigBear, Crock, DeadWalker, FragileRock, ohbeep, StoneFigure and YDYT.
Discord: https://discord.gg/gqnKyeZ
Patreon: https://patreon.com/thewitheringeffect
Website: http://thewitheringeffect.com/
E-Mail: [email protected]
Voice Message: https://anchor.fm/thewitheringeffect/message
Twitter: https://twitter.com/WitheringEffect
YouTube: https://youtube.com/thewitheringeffect
Instagram: https://instagram.com/witheringeffect
Show Hosts
DuDs YouTube: https://youtube.com/DuDs_vs
DuDs Twitter: https://twitter.com/DuDs_vs
DuDs Twitch: https://twitch.tv/DuDs_vs
Jimbo YouTube: https://youtube.com/JimboSlice23Gaming
Jimbo Twitter: https://twitter.com/JimboSlice23_
Jimbo Twitch: https://twitch.tv/JimboSlice23_
Digital Producer
CarlRyds YouTube: https://youtube.com/CarlRydsGaming
CarlRyds Twitter: https://twitter.com/CarlRyds
CarlRyds Twitch: https://twitch.tv/CarlRydsGaming
Music Master
DiiKoj YouTube: https://youtube.com/DiiKoj
DiiKoj Twitter: https://twitter.com/DiiKoj