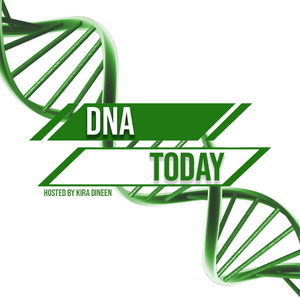 This episode launches Secret Sequence as the new sponsor for the show! Joining me on the episode are the founding team of Secret Sequence, Jason Corbiere and Austin Maier. At Secret Sequence, Jason and Austin are building the world's first truly anonymous direct to consumer genetic testing company. We are going to be discussing genetic privacy and aspects to consider in your own life when ordering a direct to consumer genetic test.
Jason Corbiere is a Business Development Executive and Medical Technologist whose career has spanned from working in small startups to large international companies. He is passionate about the opportunity that genetic guided precision medicine provides.
Austin Maier is a software engineer specializing in computer security and encryption, and is also the CTO of a regional clinical laboratory in Fort Pierce, FL. He has a strong grasp of cryptocurrency and blockchain technologies, and is an ardent believer in an individual's right to privacy.
Previously, Jason and Austin partnered to create a company that sells cryptocurrency mining rigs online. With Secret Sequence, they have come together to create a business that further leverages this blockchain technology and utilizes their combined strengths and passions.
On This Episode We Discuss Genetic Privacy:
- Secret Sequence's Genetic Testing Kits
- Data Security of Genetic Tests
- Major Data Breaches
- GEDmatch's Role in Identifying the Golden State Killer
- Genetic Information Nondiscrimination Act of 2008 (GINA)
- Data Privacy Responsibility of Genetic Testing Companies (DTC and medical grade)
- Continued Explosion of Direct To Consumer Genetic Testing (100 million consumers by 2021)
- Kira's Experience with Secret Sequence Genetic Testing Kits
For $25 off two or more kits use promo code, "DNAToday" at secretsequence.com. See what else they are up to on Instagram, Facebook, and Twitter. Have questions for them? Give them a ring at 833-Secret3.
Stay tuned for the next new episode of DNA Today or go back and listen to over 100 other episodes! New episodes are released on the first Friday of the month with some bonus episode thrown in there. See what else I am up to on Twitter, Instagram, Facebook and iTunes. Questions/inquiries can be sent to info@DNApodcast.com.