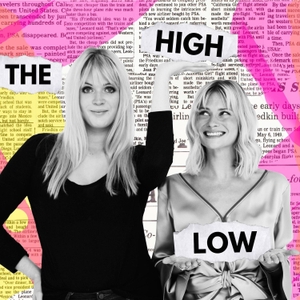 Selling Sunset, Gendered Care Work & How Often Do YOU Clear Out Your Pants Drawer?
09.01.2020 - By The High Low
We back! And it's the old mixed bag of content: from grubby gussets to bathroom-heavy mansions in WeHo, via a revisitation of our noughties book shelves. Links below, you know what to do.
Shop [email protected]
Tweet @thehighlowshow
Shop thehighlowshop.com - 100% profits go to charity (Freedom Charity and Black Minds Matter)
Links
Watching/ listening
Mrs America on Netflix
Selling Sunset on Netflix
Shagged Married Annoyed on all podcast apps
Jim Nicholson on Fresh Air https://www.npr.org/2019/03/01/698908276/fresh-air-remembers-philadelphia-daily-news-obituary-writer-jim-nicholson?t=1598993655688
Reading
The Confession by Jessie Burton
Dominicana by Angie Cruz
Lost To The Virus, a series for The Guardian by Sirin Kale 
26a by Diana Evans
Two Lives by Vikram Seth
'Heirlooms' a short story by Bryan Washington for The New Yorker
More Than A Woman by Caitlin Moran 
High Fidelity by Nick Hornby 
How to Live On 24 Hours a Day by Arnold Bennett 
 See acast.com/privacy for privacy and opt-out information.