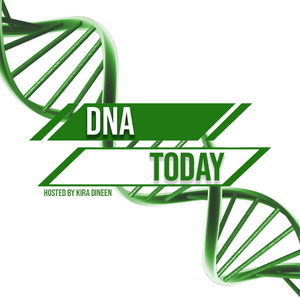 On This Episode We Discuss:
-How Huntington Disease Affects the Body and Mind
-Seth's Journey with Huntington Disease
-Seth's Family' History and Experience with Huntington Disease
-Genetic Testing Process and Seth's Advice
-Importance of a Support System
-Inspiration Behind Seth Becoming a Patient Advocate
To read and hear more from Seth check out his website, follow him on Twitter, watch his TED Talk and listen to his own podcast, Rare Unplugged.
Stay tuned for the next new episode of DNA Today. New episodes are released on the first Friday of the month. See what else I am up to on Twitter, Instagram, Facebook and iTunes. Questions/inquiries can be sent to info@DNApodcast.com.