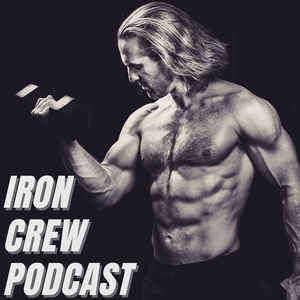 Setting Boundaries with Yourself, Can Overtraining Cause Depression, Why Lunges are More Valuable that Squats, & More
09.23.2020 - By Iron Crew Podcast
Danny breaks down practical way to prevent burnout by setting proper boundaries with yourself. He also shares a real world story to prove why lunges are more valuable that squats in your training.
Then listener questions are answered…
1. What is the most valuable mobility drill/stretch?
2. Can overtraining cause depression?
3. How should someone with a chronic illness train in the gym?