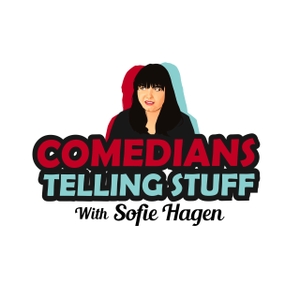 Comedians Telling Stuff is an anecdotal comedy-podcast, in which comedians share some of the stories from the circuit. In this episode, Russell Kane, Zoe Lyons, Imran Yusuf, James Acaster, Michael Legge, Glenn Wool and Eric Lampaert tell the seven stories of their sexy backstage - or in some instances - frontofstage stories. Love, sex, passion and a lot of masturbation.
The host is me, Sofie Hagen. I hope you enjoy it.
Donate at: www.comedianstellingstuff.com
And find us on Twitter!