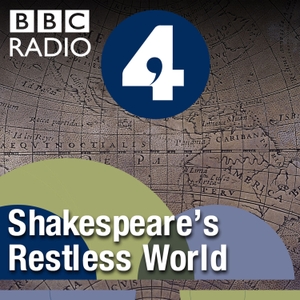 Neil MacGregor, former Director of the British Museum, brings to an end his object-based history. During the past four weeks he has taken artefacts from William Shakespeare's time and explored how Elizabethan and Jacobean playgoers made sense of the unstable and rapidly changing world in which they lived.
With old certainties shifting around them, in a time of political and religious unrest and economic expansion, Neil asked what the plays would have meant to the public when they were first performed. Carefully selected objects shed light on the great issues of the day that preoccupied the public and helped shape the works, and revealed much about the concerns and beliefs of Shakespearean England.
In this, the final programme of the series, Neil considers how William Shakespeare made the transition from successful playwright to possibly the greatest dramatist the world has known
Programme 20 SHAKESPEARE GOES GLOBAL - The publication of the First Folio of Shakespeare's collected plays in 1623 began the process of turning an early modern playwright into a global phenomenon. An annotated copy of the Collected Works of Shakespeare reveals the extent to which Shakespeare has inspired and influenced audiences across the globe and through the ages.
This programme was originally broadcast in 2012.
Producer: Paul Kobrak.