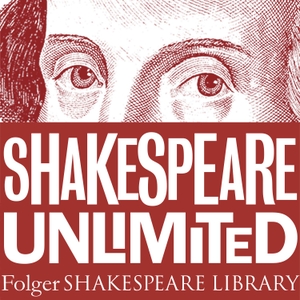 In the 19th century, a new influx of immigrants from Eastern Europe and Italy arrived in the United States. Many of them settled in the Lower Manhattan. Reformers wondered how these new arrivals could be assimilated into American culture. Their solution? Give 'em Shakespeare.
But at the same time, these recent immigrants were staging Shakespeare's plays themselves, in their own languages and adapted for their own cultures, sharing performance spaces and loaning one another costumes and props in a vibrant Lower East Side theater scene.
We talk to Dr. Elisabeth Kinsley about her new book, Here in this Island We Arrived: Shakespeare and Belonging in Immigrant New York. In it, Kinsley, an associate Dean at Northwestern University, explores American national identity and cultural belonging through Shakespeare. Kinsley is interviewed by Barbara Bogaev.
From the Shakespeare Unlimited podcast. Published October 15, 2019. © Folger Shakespeare Library. All rights reserved. This podcast episode, "We Being Strangers Here," was produced by Richard Paul. Garland Scott is the associate producer. It was edited by Gail Kern Paster. Ben Lauer is the web producer. We had technical help from Paul Luke at Voice Trax West in Studio City, California, and Kayla Stoner and Kristin Samuelson of Northwestern University's Global Marketing and Communications Department.