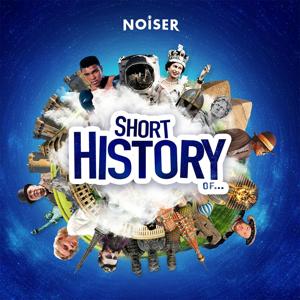 Short History Of...
By Noiser
What's Short History Of... about?
For ad-free listening, exclusive content and early access to new episodes, join Noiser+, now available on Apple Podcasts. All shows are also available for free. If you're listening on Apple Podcasts, press the '+' icon to follow the show for free.
Short History Of... is the podcast series hosted by Paul McGann. Each week, we'll transport you back in time to witness history's most incredible moments and remarkable people. New episodes Mondays.
Follow Noiser Podcasts on Twitter @Noiser_Podcasts for updates on our shows.