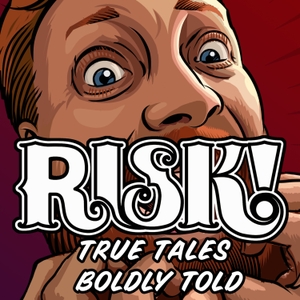 Sidetracked
05.11.2021 - By RISK!
Leslie Goshko, Erin Jones and Carlos Kotkin share stories about surprises in boxes, a scary day in mental health work, and an awkward trip to the urologist.
Support RISK! on Patreon at Patreon.com/RISK
Make a one-time donation to RISK! at PayPal.me/RISKshow
Get tickets to RISK! live shows at RISK-show.com/tour
Get the RISK! book at TheRISKBook.com
Get RISK! merch at RISK-show.com/shop
Take storytelling classes at TheStoryStudio.org
Hire Kevin Allison to make a personalized video at Cameo.com/TheKevinAllison
Hire Kevin Allison as a coach at KevinAllison.com
Watch the Big Lebowski with Kevin May 20th!: bit.ly/kevdude
See omnystudio.com/listener for privacy information.