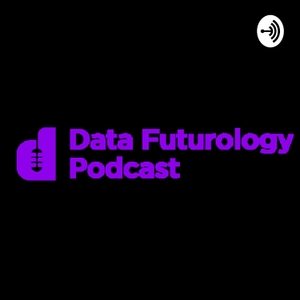 We are joined by Disha Goenka Das, Director of Marketing at Twitter APAC to discuss the modern CMO's job.
Disha has had a great career in marketing and has experience in several areas like sales, operations, product management and product marketing. She describes herself as endlessly curious and always wanting to explore the world. Creating marketing strategies and campaigns purely for customer delight is her happy place.
She acknowledges technology is moving at a dramatic pace, and marketing is one of the most technology-dependent business functions, so she advises all marketing professionals to make a disciplined effort in staying up to date with the new technologies coming along.
Quotes:
"If I had to give advice to anyone who is in marketing I would say that marketing and technology are moving at a dramatic pace, it's moving at a faster pace than any of us ever predicted. Keeping ourselves up to date requires structured learning and working. Whether you are a CMO today or you are a marketing manager you have to make sure that there is a disciplined effort in learning the new tech that is coming as we move along. That is one thing that will be critical for marketing professionals to succeed going forward."
"The other advice I would give for any young marketing professionals starting out in marketing right now is, looking back from my experience, try to spend some time in sales to try to understand the end customer and figuring out what they really care about. Also, on the product side to understand, for example, how engineering makes product decisions. I truly believe it makes you a better marketer. Whether you can do that through rotation programs or spend a year or two in these roles, it is going to be super critical for understanding the business' core."
"I feel CMOs need to be both analytical and creative. Exceptionally successful CMOs who are at the leading edge of technology, deeply first understand the questions that they're trying to answer, work with data to figure out how to answer it and most importantly, how do they use that information and data to bring it to life in a way that is truly beneficial. That balance is something important and I don't see it going away despite how much AI and ML comes into the world."
Thanks to our sponsors:
Shine Solutions Group
Talent Insights
SAS
Women in Analytics (WIA) Network
Growing Data
Read the full episode summary here: #SheLeads Ep 11
Enjoy the eleventh episode of our #SheLeads Series!
---
Send in a voice message: https://anchor.fm/datafuturology/message