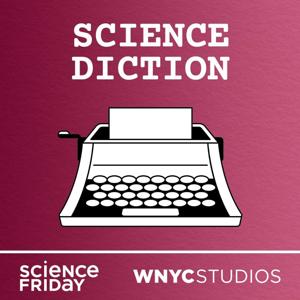 In the fall of 1918, Philadelphia newspapers announced that a new virus had arrived in the city, the so-called "Spanish flu." But the facts and scope were muddy and uncertain, and the city decided to push forward with a highly-anticipated parade. About 200,000 people showed up, and packed onto sidewalks.
Halfway across the country, St. Louis, Missouri looked very different that fall. Businesses shuttered, movie theatres went dark, and students stayed home. 
Just like today, cities across the U.S. responded to the 1918 influenza pandemic differently—with very different results. 
In this episode, we go back to 1918 and a pandemic which wasn't Spanish at all.
Footnotes And Further Reading: 
Get into the nitty gritty of viral evolution with "1918 Influenza: the Mother of All Pandemics" which reviews the 1918 pandemic and all outbreaks it later spawned.
The CDC's Pandemic Influenza Storybook paints a vivid picture of life during the pandemic.
We first learned about Philadelphia's Liberty Loan Parade from the Washington Post's reporting.
For this story, we read many old articles from newspapers across the country, all archived on newspapers.com (available with a subscription).
Credits: 
Science Diction is hosted and produced by Johanna Mayer. Our producer and editor is Elah Feder. We had additional story editing from Nathan Tobey, and fact checking help from Michelle Harris. Our composer is Daniel Peterschmidt. We also included audio from "The Liberty Loan March," performed by the United States Marine Band, which is in the public domain. Special thanks to Alan Kraut, a professor of history at American University who's written extensively on the topic of immigration, disease, and prejudice. And to Chris Naffziger, who spoke to us about St. Louis's response to the 1918 pandemic. You can read more of his reporting for St. Louis Magazine.