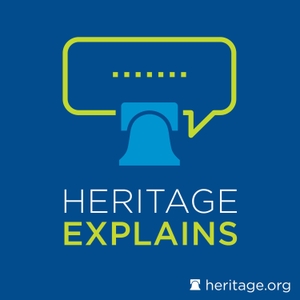 Sports, The National Anthem, and Black Lives Matter
08.14.2020 - By Heritage Explains
Sports events have always been an escape from the challenges of everyday life. Think back to your favorite sports memories. Is there anything better than seeing your team win, and then celebrating with your friends and family? But what has been the one constant at all sporting events in America? The National Anthem. This is a time when we put our differences aside, and pay tribute to the nation and those who fight for it. But now, if you turn on most sports events, you'll likely see teams kneeling during the National Anthem, wearing Black Lives Matter apparel, and protesting. Sports seem to no longer be just about sports. On this episode, we talk about the state of sports in the US, the influence of the Black Lives Matter movement, and why the National Anthem is something worth standing for. 
Show Notes:
Whitney Houston Singing The National Anthem at Super Bowl 25
Ken Blackwell's Piece: NFL Again Fumbles Opportunity to Unite America
Mike Howell's Recent Piece: Until Cities End Riots, Federal Authorities Stand Ready See acast.com/privacy for privacy and opt-out information.