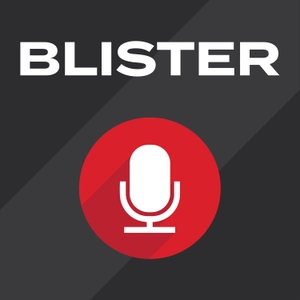 Stan Rey & Alexi Godbout on Skiing Pillows; Spit Cups; & Their New Film
10.12.2020 - By BLISTER Podcast
We've got a really fun one for you today — Alexi Godbout and Stan Rey are on the show talking about their new film, Follow the Forecast, which features a bunch of good friends who happen to be really good at skiing. We also talk about potential alternate titles for the film; what's harder: ski mountaineering or skiing pillows?; who won the movie?; and yes, Stan's spit cup.
RELATED LINKS:icelab.co - Come live & work in the Gunnison Valley!Watch the Trailer: Follow the Forecast
TOPICS & TIMES:Introductions (4:18)The story behind Blank Collective (6:31)Why did you let that guy Cody be in the film?? (9:32)Favorite segment in the film? (22:20)The music (23:57)Alternate Film Title Suggestions (25:52)Stan's favorite joke (30:24)"Doggy" (35:46)The best cheap ski products of all time? (38:10)Favorite non-ski movies? (41:24)Who won the movie? (46:23)Best Crash Award (48:18)
See acast.com/privacy for privacy and opt-out information.