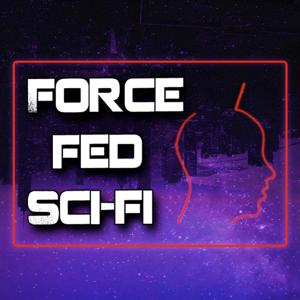 This time, we review the fascistic satire war film Starship Troopers and along the way we wonder if it's right to poach 18-year-olds for your military, is it really a Paul Verhoeven movie if there's no nudity, and how did this movie spawn an entire direct-to-video franchise? Let's dive in…
Starship Troopers (1997) Cast and Crew
Directed by Paul Verhoeven: As Chris remarks during the episode, this may have been the point of Verhoeven's career where he was fully actualized having directed Robocop (which we've previously covered with special guest Brian McLeod), Basic Instinct, Total Recall and Show Girls. While his career hasn't enjoyed the same popularity in recent years, he became known for hyper stylized violence, subversive yet relevant content and of course, nudity.
Written by Edward Neumeier: He had previously collaborated with Verhoeven on Robocop
Casper Van Dien as Johnny Rico: Van Dien had developed quite a reputation working on television prior to being cast in this film having appeared on shows like Dr. Quinn: Medicine Woman, Beverly Hills 90210, and Married with Children
Denise Richards as Carmen Ibanez: This is considered by many to be Richards' breakthrough role as she starred in Drop Dead Gorgeous, The World is Not Enough and Wild Things after starring in Starship Troopers
Dina Meyer as Dizzy Flores: Meyer was also cast following a run on Beverly Hills 90210 as well as a memorable run on FRIENDS as a romantic partner of Joey
Neil Patrick Harris as Carl: Harris was slowly working on rebranding himself as a serious actor after he was primarily known as a child star on the show Doogie Howser, M.D.
Jake Busey as Ace: The son of legendarily crazy person Gary Busey, Jake has become more a bit actor, but is willing to accept roles with little prestige especially in recent years as he appeared in the third season of Stranger Things and several episodes of Agents of S.H.I.E.L.D.
Also Starring:
* Michael Ironside as Rasczak
* Patrick Muldoon as Zander
* Clancy Brown as Zim
* Dean Norris as Commanding Officer
* Seth Gilliam as Sugar
Earth in the Future
While it's not explicitly mentioned when this film takes place, it's set sometime in the 23rd century when interstellar travel is now possible and militaries are more advanced than ever before. The government is also controlled by a group of veterans or military officers having overt...